Bhauma Soul is a sustainable project that uses old and vintage saris from India and creates the favourites of your wardrobe with an european style.
We give a second life to the traditional indian clothes
The concept of this brand is to reuse saris, avoiding small imperfections that may exist in the material due to its possible previous use, since a high percentage of saris are used, and they deliver to the end customer not only a garment, a story with each part.
Through recycling the sari, or rather upcycling, we give a second life to the garment and make its story continue. By reusing these fabrics, we are not generating extra waste and, in this way, we create a more ecological production of clothing than the conventional one, since we do not use resources producing new raw material, but we take advantage of materials that have been discarded either due to their use or for small defects that we eliminate.
We give priority to ethics and corporate social responsibility
Thanks to our 100% local manufacturing process, we give income to different families in India. An artisan work and with a sustainable vision. Bhauma Soul is a brand faithful to its personal and corporate values. Responsibility and respect prevail in our brand concept.
We defend sustainable fashion and therefore our planet. We are clear that #ThereIsNoPlanetB.
We are on the ground. We traveled to India to see with our own eyes the fabrics, the workshops, the employees and their conditions. We know what the standards are in India and knowing precisely what they expect and what they deserve, we audit that the whole process flows in an ethical, healthy and legal way.
We landed and planned the tour of the country. We select the markets that we have to visit, in some cases places that are difficult to access. We value mobility options in local transport; buses, tuk-tuks, trains and motorcycles, and we get going.
We inquire, touch and select saris one by one both in markets and in family homes. We sit on the floor with an indian chai and we separate the previously worn saris, which best fit the brand.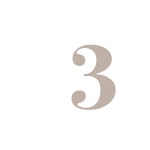 We send them to our tailors
The selected sarees are wrapped in sacks, never in plastic, and we send them to our tailoring workshop. Small workshops of local tailors.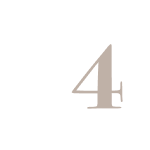 We separate them into categories
We spent hours differentiating the saris with our hands by categories. We separate the different finishes, with glitter, prints, with more or less fall, etc. and we define on what model they will become.
After previously separating the saris, we capture the designs we have in mind, creating the patterns for the new collections. Trial-error until we get what we want.
We started sewing! Our team of tailors are in charge of producing everything handmade.
We set a calendar, we already know that India has a different rhythm and we monitor it.
Tailors do the ironing, folding, bagging and packaging, without using plastics. Everything ready for us to come to Spain.
With the garments already in our hands, all that remains is to photograph and all is ready for you on our website! Now it only remains for you to choose your favorite garment and receive it at home.
Behind each Sari ... a woman
We seek to involve as many women as possible, as we know first-hand the difficulties they face in India.