Inma flows around chaos to find her balance...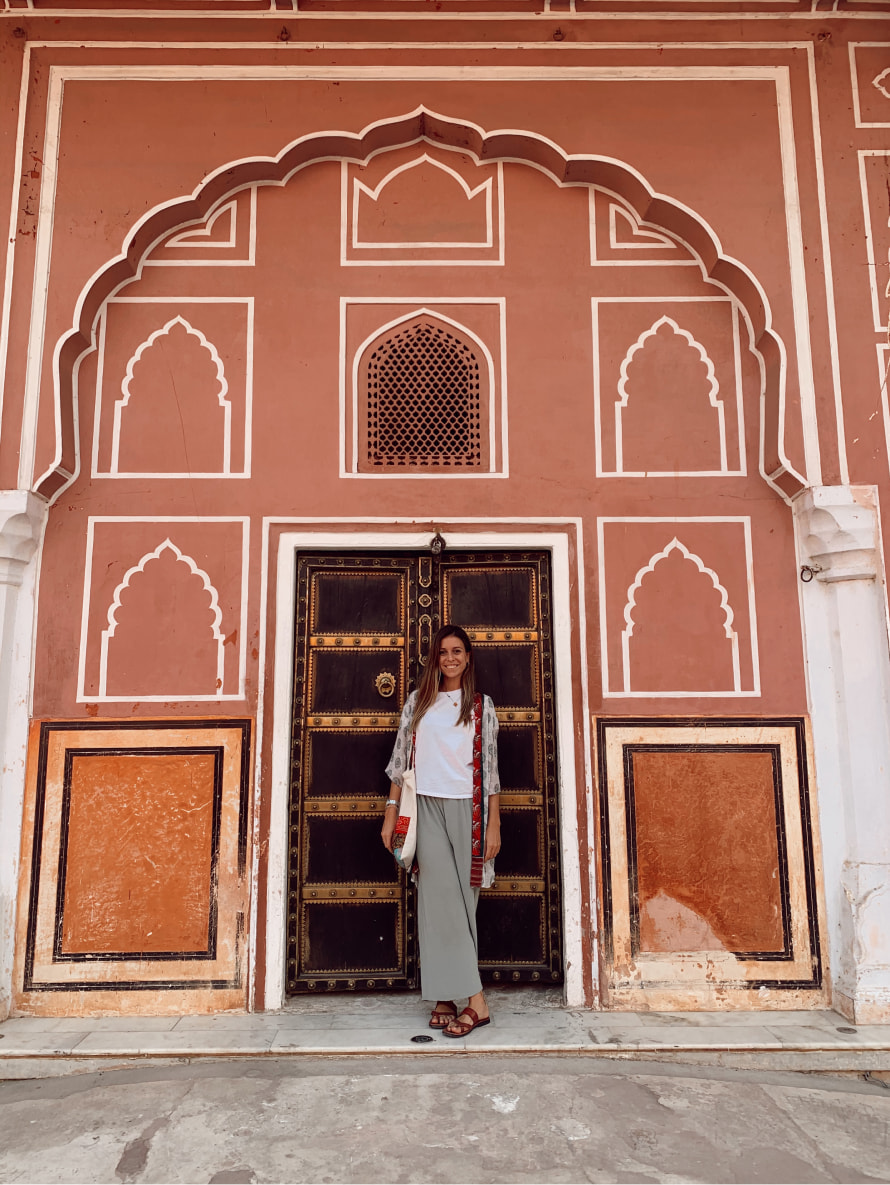 INMA IS ENERGY, ADVENTURE AND PASSION FOR THE THINGS DONE WELL
It was an impasse in my path, along with my desire to meet people and the world that led me to India. India is a country that leaves no one indifferent. At the age of 24, this country changed the perspective of my days and also my life. It disrupted my ideas and forced me to evolve, also creating a brutal addiction to immerse myself in his culture. India is a country that needs time (and desire), especially if you want to discover it well. " If you can manage it you will pass the game and receive a Master in Patience ". And I already have several, which has helped me understand them and integrate myself. So much so that my Indian friends use to say that in my other life I was born and lived in India, because they do not know anyone so happy abroad in the country.
During my years there, I have traveled practically all the states of the country, alone and with someone. One of those trips was on a motorcycle with the typical Royal Enfield. I swam/ took a bath in the Ganges river, a holy place. I have a sponsored girl who calls me 'mom'. I went deeper with yoga and did a teacher training course in the Indian Himalayas and later taught classes to my students. I have been a guest of honor at different local and international events. I have taught Spanish to indian children in a school. I have shared tuk-tuks with 17 people (in India everything is possible), I have had yellow nails due to turmeric and eat with My hands like a proper indian, I have learned to speak Tamil the local language (to defend myself), I have attended more weddings than in Spain and of course, I have gotten lost and have investigated all the markets in the country. And that is where the idea of ​​Bhauma Soul was born.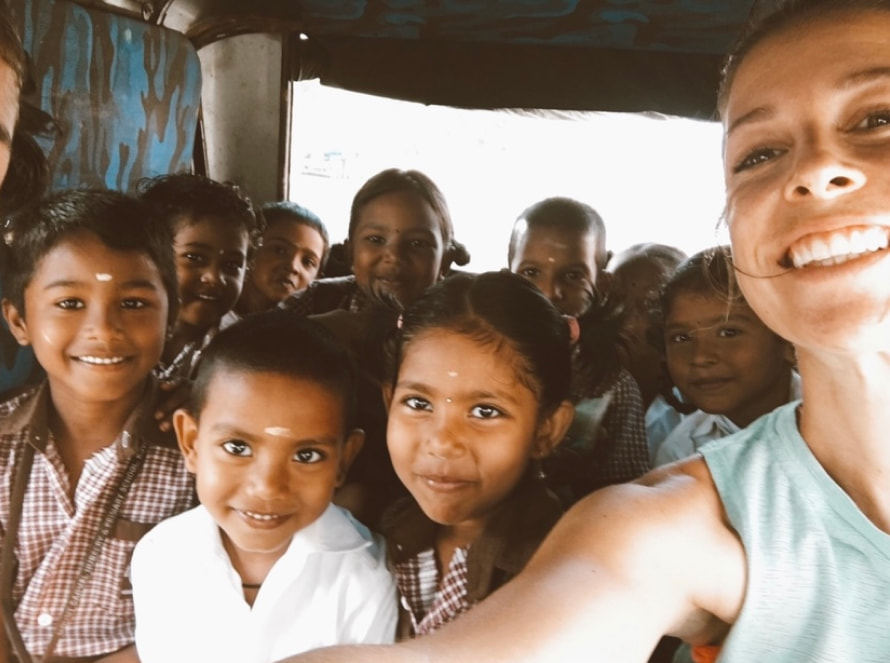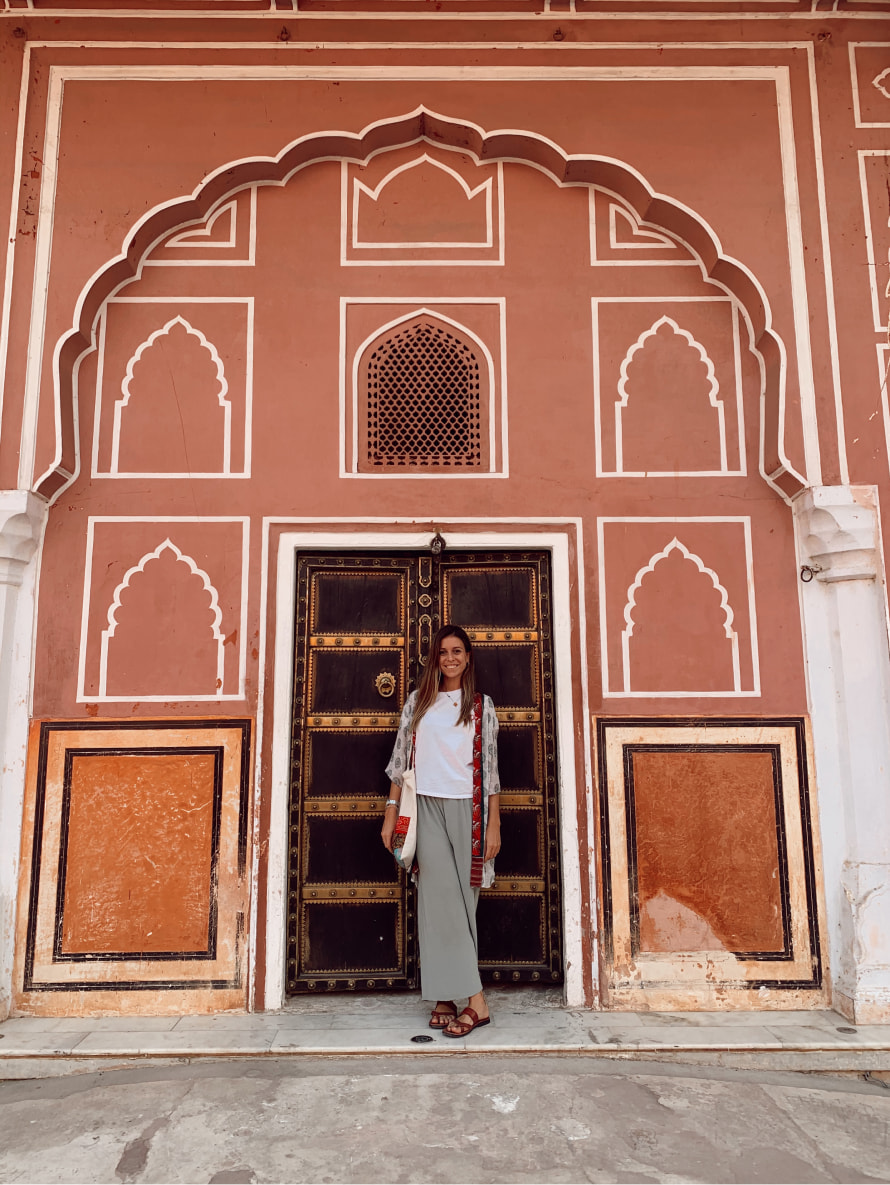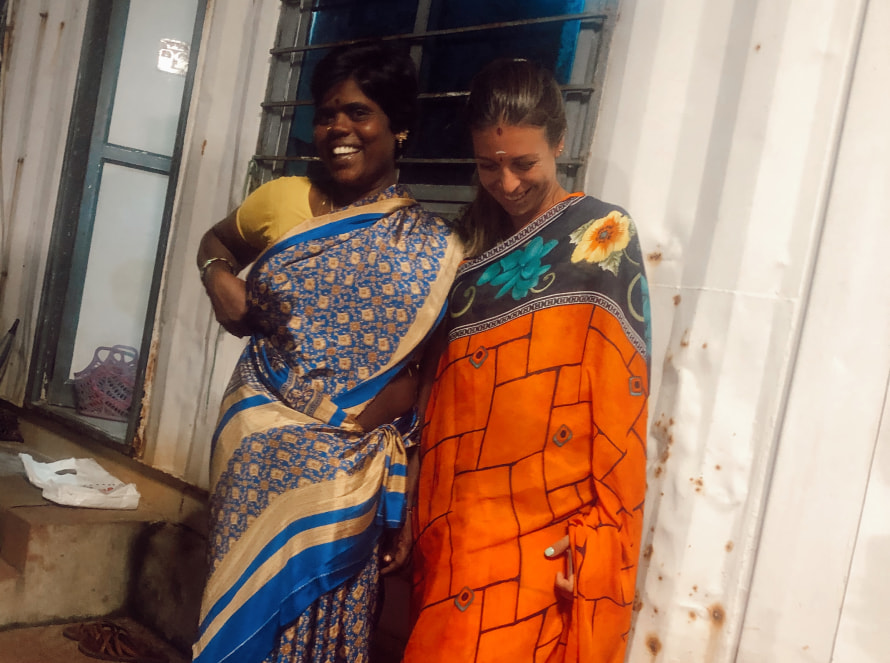 If you have ever visited India before, you will understand my fascination. During my first trip five years ago, I was immediately inspired by its incredible tradition, by its chaos and beauty in equal measure …
The beauty of traditional indian saris
If I think of India, I think of numerous colors, prints, and embroidery. I think of the movement of the saris as I walk and the groups of women leaving a trail of jasmine scent as they pass by, with their decorated braids »
In some market, among thousands of saris, we select by hand some that will be the raw material of our handmade and exclusive designs.
My love for Hindu culture makes me aware of the needs and traditions of my environment, that is why we buy saris in local markets, we create a team with small workshops and we seek a stable and respectful development for everyone.